5 Benefits of Hiring Reputable Electrical Contractors for Residential and Commercial Projects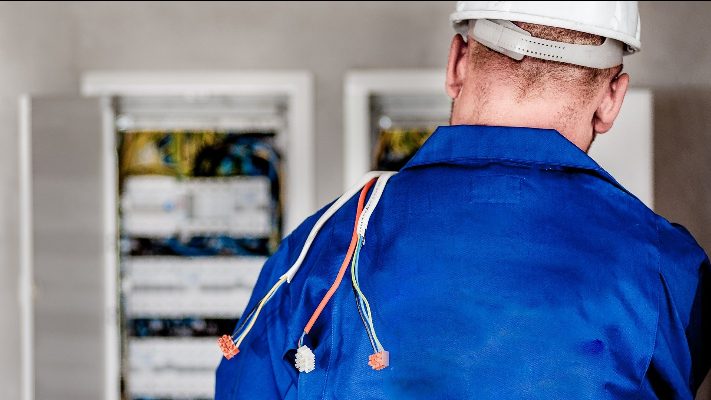 In 2018, the average annual electricity consumption for a U.S. residential utility customer was 10,972 kilowatt-hours (kWh). While electrical power is an integral part of industrial work and home activities, it is susceptible to problems. As a result, you will need electrical repairs. Whether you're undertaking a major electrical supply or a minor repair, it's imperative to hire a qualified electrician.
Most people like doing simple home repairs on their own. Others outsource the jobs to unqualified handymen. Note that electrical work comes with inherent dangers that can be fatal. Therefore, it's imperative that you work with qualified electricians from a licensed electrical contractor. Reputable companies such as Asheville NC electricians offer a wide array of services ranging from rewiring to inspection in homes, commercial, and industrial properties. So, what are the benefits of working with reputable electrical contractors?
1. Safety
An electrical job is not something that you should mess around with. It must be done according to the set standards. Shoddy electrical work even on a small scale, can pose a huge safety hazard to the inhabitants. This means that people who don't have proper electrical training pose a huge risk especially in complex wiring work. The risks include electrocution and shocks, which can lead to death. This is why you should eschew from working with regular electricians. The good thing with working with licensed electrical companies is that they offer warranties and quality work guarantee. While the cost can be a little bit higher, safety is worth the cost. A certified electrical contractor meets all safety standards, hence ensures your safety.
2. Saves You Money and Time
The common misconception among homeowners is that by doing the job on their own, they'll save some money. But this is far from the truth. If you get hurt while trying to fix an electrical problem in your home, you'll spend money on hospital bills. Moreover, electrical faults can easily damage expensive appliances. Worse still, a slight mistake can cause a fire that can consume everything you own. To prevent these problems, hire a reputable and experienced electrical contractor. You will not only get high-quality work but also save a significant amount of money.
Electrical problems can lead to a significant amount of time wastage. This means that you will spend your valuable time trying to fix the problem. Since your electrical knowledge is limited, you may end up buying costly equipment and repair parts that probably didn't need any fixing. In the long run, you will waste not only your precious time but also money. Therefore, it is prudent to hire expert electrical companies because they have the know-how of doing a satisfactory job.
3. Solve Any Electrical Problem
Professional electrical contractors handle all kinds of electrical problems. They have been in the industry for quite a long time. This means that they have experienced most of the electrical problems, if not all. Thanks to their expertise and experience, they have the necessary skills to handle any problem that may arise in your commercial or residential property. Professional electricians have enough training to solve any electrical problem.
4. Top-Notch Work
Professional electrical contractors go through training before getting licenses and certificates. Coupled with years of experience and possession of proper tools, you can be assured that they will deliver high-quality work. There is very little likelihood of a reputable electrical contractor making mistakes. Unlike unlicensed or rookie electricians, experienced contractors will answer any of your queries precisely. Electrical companies have a rigorous process for hiring workers. The workers are subjected through various processes that gauge if their expertise matches the standards of an expert. Consequently, they only end up working with highly qualified experts who know every detail of the electrical project. Therefore, you can expect great results when working with these companies.
5. Reliable Services
Some electricians may end up not solving your electrical problem. This is not only annoying but also very inconvenient. By working with a reputable electrical contractor, you can be assured that they will sort any electrical problem. They will also do high-quality work while at it and guarantee your safety.