5 Tips for Choosing the Right Residential Electrician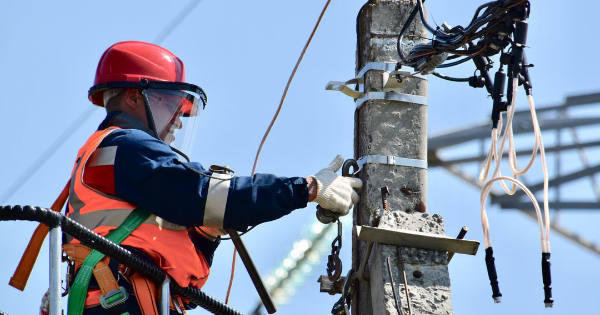 Many home gadgets and devices use electric power. Unfortunately, some of these electronic appliances are prone to electrical damage, which can result in considerable losses.
Again, every year in the United States, there are over 45,000 home electrical fires. Luckily, virtually all electrical fires and related emergencies can be prevented if proper safety measures are adhered to.
That is why your safety and that of your property should be a top priority for any residential electrician. Residential electricians have the skills in electrical wiring and fixing of electrical devices; therefore, they ensure that the devices are in excellent working condition. These article delves into key elements to consider when looking for a residential electrician.
1. Licensing
Before hiring an electrician, it is important to check if they are licensed. A license indicates that the electrician has the necessary training to undertake the residential electrical assignments while following guidelines and standards set by the local authority. Your electrician must be correctly licensed and insured before they come for work to your place. A licensed residential electrician by law must have liabilities insurance for accidents and injuries that may occur at your premises. This protects you from extraneous costs and stress should there be an emergency.
2. Experience
The residential electrician you hire should have considerable experience in the residential industry. Experienced electrical contractors have the capabilities to face challenges occasioned by short circuits, electrical surges, and non-maintenance.
Generally, it is risky to hire inexperienced electricians to do any work in your home or business. It would be better to choose a certified residential electrician with the needed experience to work on your home the first time than hiring one to correct a shoddy job.
3. Testimonials
A competent residential electrician will have a number of former clients who can attest to the work done. You ought to look for online portfolios, customer testimonials, and any information from the internet that will help you decide which electrical contractor to use. If you receive a recommendation from a trusted friend or neighbor about a remarkable electrician, it is a good metric of the quality of service.
4. Reliability
It would be best if you consider the reliability of the residential electrician at all times. You should ensure the residential electrician you choose offers services that are available and easily accessible. The electrician should be in a position to offer services to the people and help prevent the obstacles that may arise. Top residential electrical contractors can guarantee same day services, so you get efficient and timely electrical work when you need it.
5. Quality Service
You want a residential electrician who will provide a high level of customer service. In contrast, there could be variations in the criteria for what provides client satisfaction. The residential electrician must work with customers effectively and resolve any issue that may arise. It may be wise to discuss your expectations and whether they are achievable with your electrical contractor beforehand.
You ought to give priority to safety, quality, and efficient service whenever you are looking for a residential electrician. Even though this can be tough, the tips presented above will help you find the right one. Thereafter ensure that you can establish a professional relationship so that you do not need to go through the process every time you have an electrical issue. For more information, kindly visit our website today.