7 Questions to Ask Your Local Electrical Contractor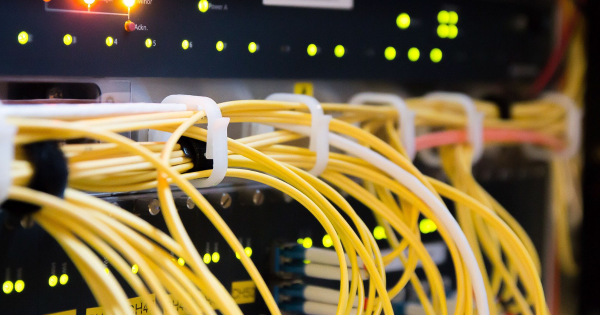 Whether you're remodeling your home, building a new home, or designing new office space, you'll need to hire a local electrical contractor for the job. A licensed electrician is certified to work on residential and commercial projects, and they will be able to complete your electrical project safely and efficiently.
Today, we live in a connected world. Our appliances, smartphone, and televisions all need electricity to run. In fact, energy usage and electrical needs in the U.S. double every 20 years. So, when it's time to upgrade your electrical service, rewire your house, or remodel your business, you need a local electrical contractor. But, how do you know you're getting the best electrician for the job? Here are 7 questions to ask.
Does Your Local Electrical Contractor Have a License?
Every state requires that electricians have a license to perform work in that particular state. Master electricians must sign off on all electrical projects. To become a master electrician, a worker must start as an apprentice for a master electrician for a given amount of time. After apprenticing, the electrician must pass exams to get a state license. States will certify electricians as residential and commercial electrical contractors.
Does Your Local Electrical Contractor Have Insurance?
Many states require local electrical contractors to have insurance, yet some contractors will work without it. If something goes wrong on the job, a worker is injured, or the work is faulty, the insurance will cover any injuries or damages. Always ask to see proof of insurance from your contractor, so you know that they are insured.
Does Your Local Electrical Contract Have Work References?
For smaller jobs, asking for references may not be necessary. It may be a simple matter or reading online reviews or getting a recommendation from a friend. But, on larger jobs, checking references is recommended. You'll want to know how the residential or commercial electrician completed the job. You'll also want to know: if they were on time and did they complete the work to exact specifications.
What Are Your Local Contractor's Rates?
For smaller projects, electrical contracts typically work by the hour, and for larger jobs, they will often bid the project. It's important to know what an electrician charges before the start of any electrical project. It's a good idea to get all of this information in writing in case of a dispute.
Who Will Be Working on Your Electrical Projects?
If your electrician is licensed, they will be working for or will be a master electrician. In many cases, master electricians will have an apprentice and journeyperson working for them, and this working situation is typical. It's important to know who will perform your electrical project and that a master electrician will sign off on the completed work.
Will Your Electrical Projects Be Warrantied or Guaranteed?
Most residential and commercial contractors will warranty their work for defects in workmanship for one year. A reputable company will warranty and guarantee its work.
Is Your Local Electrical Contractor on Time?
In this industry, electricians will often overbook their time. If a service call takes longer than expected, the electrician will not be able to show up when you need them the most. We all know that incidents will happen and make a worker late. If you speak with your electrician, and they know you expect a phone call when they're running late, then everyone will know what to expect.
Choosing the right local electrical contractor is essential to making sure your electrical project is completed on time, on budget, and safely. Asking the questions above will help you know you have the best contractor for the job. For your next commercial or residential electrical installation job, be sure to hire a licensed electrician.