How to Choose the Best Local Electrical Contractor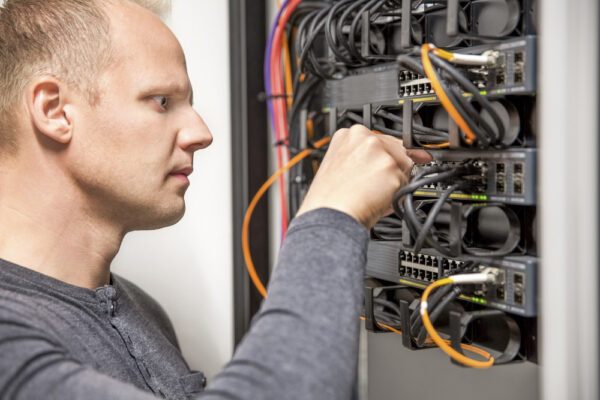 Electricity consumption is on the rise: the average annual electricity consumption for a U.S. residential utility customer in 2018 was 10,972-kilowatt hours (kWh), equaling about 914 kWh per month. Electricity is an essential service to both homes and businesses. So what can you do if you suddenly find yourself without electricity, or in need of an electrical project like installation or rewiring? Below are some step-by-step tips for finding a licensed electrician for your next electrical project.
Get an Electrical Quote
The first step to finding the right electrical contractor is to get an electrical quote. Before beginning any major electrical project, you want to be sure that you are on the same page with your electrician regarding your expectations, needs, and project details. Be sure to get an electrical quote from a trusted and experienced local electrical contractor with a reputation for great customer service and communication. Getting an initial electrical quote can also ensure that you avoid any hidden or unexpected expenses once your project is underway.
Choose Dependability and Experience
After receiving an initial electrical quote, you should have a sense of what your project will entail and have a clear line of communication with your electrical contractor. It is important to choose an experienced electrician with a history of customer satisfaction, and a good track record with both residential and commercial clients. Be sure to choose a local electrical contractor who will understand your needs, and offer you professional and efficient service from the beginning of your electrical project until its completion.
Residential/Commercial Electricians
As mentioned above, it is important to choose an experienced electrician for your next electrical project. Choose a local electrical contractor that offers a wide range of services for both residential and commercial clients to ensure the best service. Whether you are in need of rewiring or installation at home, or need a new electrical system or wiring on a POS terminal at your business, consult a local electrical contractor who is comfortable servicing a variety of clients.
Choosing a local electrical contractor can be a hassle, especially when you are unfamiliar with the process. This is why it is so important to choose a dependable, professional electrician with years of experience to help you from start to finish. From the initial electrical quote through project completion, a good licensed electrician will not only offer great communication and service, but will also complete your electrical project with care, efficiency, and the highest standards for all of your electrical needs.