Make Your Project Successful by Putting Electrical Needs First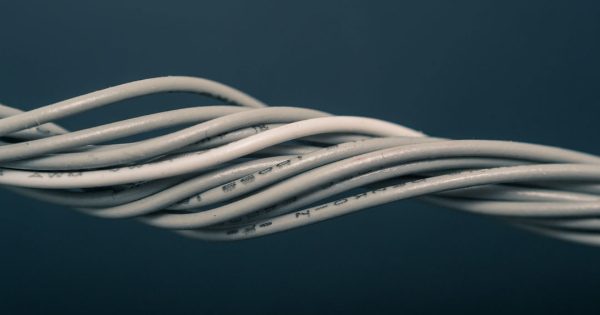 Whether you are building a new home, or a small business a lot of work goes into the project. You will work with multiple people and contractors along the way but where do electrical contractors fit in? They definitely should not be left at the bottom of your list. Electrical needs should be paramount to many other aspects of projects. Without electricity, you won't have a very functional home or establishment.
Per the Bureau of Labor Statistics, there is a projected 23% job growth rate for electricians from 2010 to 2020. This is above an anticipated growth for all other jobs. The need for quality electricians has grown and top Asheville electrical contractors are available to ensure your construction operation is a success. With a focus on safety, quality, health, and the environment you will have all your electrical needs met. Experienced electricians offer the latest technologies and keep evolving their best practices to meet all of your electrical needs.
What Exactly Does a Licensed Electrician Do?
Experienced electricians work on many different projects that specialize in the design, maintenance, and installation of electrical systems. Typically, most construction projects require inside and outside work. You can depend on reliable contractors to handle electrical projects within a structure and property boundary lines. This includes work for residential and small commercial projects. Your electrical needs will be met with reliable services from electricians that stay actively involved in construction projects from start to finish.
Characteristics of Top Electrical Technicians
Contractors that specialize in home and business electrical needs should have certain characteristics that let you know their services are superior. They should arrive with all of the materials and supplies needed to complete a job. Highly trained techs will know how to handle electrical projects in a safe and efficient manner, as well. Electrical contractors understand how important it is to offer excellent services and only provide techs that have completed a background check and screening so you gain peace of mind.
The culture of health and safety are important characteristics that every electrical tech should possess. What does this mean for your project? It means that the best practices and industry requirements will be incorporated when it comes to your electrical needs. Quality work is just as important. When quality is a focus you are assured improved services from techs that continually strive to offer outstanding work. Electrical work is a direct investment in your future. Electrical experts understand this and execute flawless services.
Valuable characteristics of electricians also include the ability to sustain responsible practices. The right electrical practices do not necessarily negatively affect the environment. In fact, they could lessen the impact on a daily basis. You necessitate trustworthy electrical project management, and top contractors aspire to give you just that with affordable, environmentally-friendly solutions.
Easily Estimate Your Next Electrical Construction Project and More
Whether you have a construction, residential or small commercial project you can easily find out what to expect when it comes to cost by using contractors that offer the use of an interactive estimate builder on their website. Add more outlets in a room, have appliances safely connected and more. Do you have a small business project? Trustworthy electricians offer services including setting up a POS to wire fire alarms. No matter what type of work you want to be accomplished, reliable electricians will provide you with the services you can count on.
Understand What You Can Expect
Professional electrical contractors want to help you save money starting with clear communication. Services are kept transparent so every aspect of a job is completely understood. They will even make sure to ask questions that let you know they are making every effort to provide stellar electrical services.
Good electricians really listen to their customers. They clearly communicate throughout an entire project so all concerns are alleviated. The goal is to avoid any unnecessary expenses after a project has been started. Whether handling construction, in-home, or small business projects you can expect to be treated with respect.