The Future for Electricians in 2022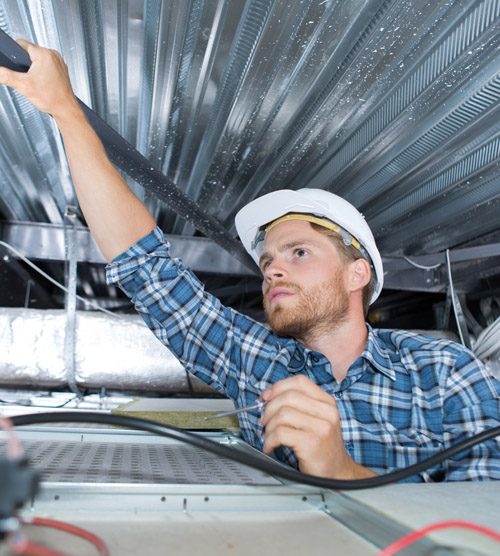 When researching different fields to invest in or even personally pursue, you'll want to focus on longevity. While some industries burn fast, making a lot of money in a short amount of time but quickly becoming irrelevant due to new advancements, others stick around for the long term. They may be less exciting (and more prone to competitors crowding the field) but they're steady and they can be relied upon to make a regular income for many of those involved.
No industry is without its pitfalls and bumps in its load, and the electrical industry is no different. Electrical work is necessary, but it's also hard work, and the industry is often rocked by new advancements. Let's look into the future of the industry as of 2022, in a post-pandemic world.
What Are The Job Prospects For Electricians Today?
The job prospects for those that can execute electrical work are generally good, as there will almost always be a need for those in the electrical fields. However, they can occasionally rise or fall. According to the Bureau of Labor Statistics, there was a 23% projected job growth from 2010 to 2020 for electricians. This is above the anticipated growth for all jobs, suggesting a remarkable need for electricians in the future.
One of the reasons why there has been an increased demand for electricians is because of economic and industrial growth. As new industries emerge and grow, they become more reliant on electricity, and in turn electricians. Additionally, existing industries are adopting new technology, and need electricians to help them use that electricity.
What Are The Advantages of Becoming An Electrician?
There are plenty of reasons why people are attracted to the electrical fields. For one thing, you don't need to go to college to become an electrician. This means that less time and money needs to be invested in becoming an electrician, though electricians typically go to a trade school or work through apprenticeships to become fully qualified. Additionally, the field offers competitive pay.
Furthermore, there is actually a shortage of skilled labor ongoing. This means that now is a perfect time to jump into the electrical field. Take advantage of the need for skilled labor, and become an electrician. If you're interested in becoming an electrician or investing in an electrician business, do your research. However, it could be an amazing opportunity. Contact us today for more information on the electrical work field.