Why Experience is Powerful in Your Home's Electricity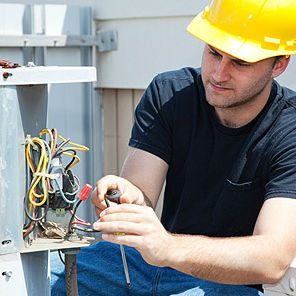 When it comes to your home's electricity, experience is key. A professional electrician can help you ensure that your home is safe and updated with the latest technologies. In this blog post, we'll explore why experience is so important when it comes to your home's electricity.
1. Expertise
When it comes to your home's electricity, you want someone who knows what they're doing. A professional electrician will have the expertise and knowledge necessary to help you with all of your electrical needs. They'll be able to help you with everything from updating your home's wiring to installing new technologies.
2. Safety
According to statistics, over 45,000 residential electrical fires occur in the United States every year. Many of these fires result from faulty wiring, overloaded circuits, and sparks from appliances. Hiring a professional electrician to do your home's electrical work is by far the safest option. Experienced professionals will know how to wire your home and avoid potential fire hazards safely.
In addition to safety, hiring an experienced electrician can also save you money in the long run. Many do-it-yourselfers make mistakes when wiring their homes, costing them more in repairs and replacements.
3. Technology
The world of technology is constantly changing, and your home's electricity should keep up. A professional electrician will know about the latest technologies and how to install them in your home. They can help you upgrade your electrical system to include things like smart thermostats and energy-efficient appliances.
4. Warranties
Experience is also powerful when it comes to warranties. A professional electrician will have a warranty on their workmanship. This protects you if something goes wrong with the electrical work they've done in your home. Many manufacturers also offer warranties on the products they sell. These can be helpful if you have a problem with an appliance or fixture down the road.
5. Permits
In some cases, you may need a permit to work on your home's electrical system. A professional electrician familiar with the permitting process can save you a lot of time and hassle. They'll pull the necessary permits and make sure that the work is done up to code.
Experience plays a powerful role when it comes to your home's electricity. Hiring a professional electrician is the safest, most efficient, and most cost-effective way to ensure that your home's electrical needs are met. Contact us today to learn more about our services.