Why Getting a Quote Before Electrical Work Is Important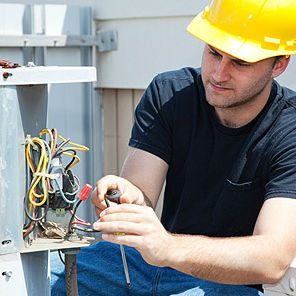 There are different types of electrical services for which your local reliable electrician can provide you service. In many instances, you will want to obtain a quote before the work begins. To get the quote as accurate as possible and to get the most value from your electrician, you need to keep certain things in mind. Here are some reasons why getting an electrical quote is important.
Get Exact Specifications
By getting an electrical quote, you can get exact specifications for the work that needs to be done. This allows both parties a better understanding before jumping into a job. When explaining to an electrician regarding work that you want to get completed, ensure you're clear-cut about what needs to be performed. The job needs to be accurately described before a price is agreed upon because in some cases, the quote is an obligation to the terms of service. Be as clear and concise as possible to prevent any misunderstandings or missing work.
Qualifications
When you get an electrical quote from a licensed electrician, you can ensure their qualifications and certifications before they start the job. Generally, all licensed electricians will have the requisite certifications to perform electrical work. Ask if they will employ any subcontractors for the job; and if they do, request proof of their license as well. Electrical work is essential to a home or business. It is vital that you perform a license check before accepting to a quote and hiring an electrician.
Gives You the Ability to Do Further Research
Remember that a low-priced quote isn't essentially a pointer of the best quality, so make sure that you do your research accordingly. Ask for testimonials or references and ensure your selected local electrician can offer a warranty or guarantee on the work performed. When receiving a quote, do not be afraid to ask for clarification on the items discussed to make sure both parties are happy.
Almost every service will provide quotes, but don't forget to ask your questions so you get a good one. For more information on electrical quotes or to get started with our services, give us a call today.