Getting It Right: Why Is It Important to Choose a Local Electrician?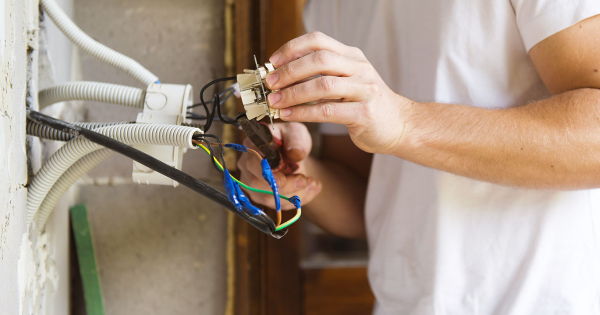 In the United States, energy use is doubling every 20 years. This is why it is so important to choose an experienced electrician for all of your electrical projects to ensure that you have the most qualified and efficient installation. Both homeowners and businesses should choose a local electrical contractor that is professional and experienced to guarantee the best electrical installation possible. Below are some reasons to choose local electricians when you have a new electrical project.
Best Service, Best Price
When searching for a local electrical contractor, it is important to consider many factors. While customer service, experience, and dependability are crucial, finding the best price for your electrical project is also essential. Both homeowners and businesses can benefit from a licensed electrician that offers an initial electrical quote that is both fair and accurate. Many experienced electricians will have an electrical project estimator on their website to begin the process of getting your project underway. Once the process begins, it is important that your electrician then works with you to accomplish your electrical project in the most efficient (and cost-effective), way possible.
Residential and Commercial Service
Homeowners and businesses may have different needs when it comes to electrical projects. This is where an experienced local electrical contractor can help. Whether you have a residential project such as rewiring or installing new lighting, or a commercial project such as installing a fire alarm system or wiring a POS terminal, an experienced electrician will be able to offer the best options for your electrical project. Both homeowners and businesses should choose a local electrical contractor that is not only intuitive and versatile but also has design experience on residential and commercial projects.
Getting it Right
It may seem obvious to mention that when choosing local electricians you want a business you can trust: experienced local electricians that have a proven track record of doing the job right. Choosing the wrong electrician can be a catastrophe for homeowners and businesses alike, and, most importantly, it can also cost you a lot of time and money. When you have a new electrical project for your home or business, choose a local electrical contractor that is itself a small business. Proven ties to the community, great customer service, and years of getting it right are all benefits to choosing an experienced electrician in your area.
When looking for an experienced electrician, both homeowners and businesses should look no further than their own backyard. Often, your local electrical contractor can offer the best service, affordable prices, design know-how, experience and reliability, and efficient installation that will fit the electrical needs of both your home and business.